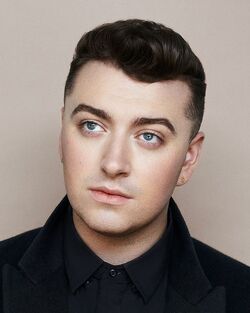 Their full name is Samuel Frederick Smith. Smith first rose to fame in October 2012 when they were featured on Disclosure's breakthrough single "Latch", which peaked at #11 on the UK chart. They were then featured on Naughty Boy's "La La La," and the track earned them their first #1 single in May 2013.
Sam Smiths best friend is Julian Lethbridge and Julian van der Valk (a.k.a Julian Van Der Valk only).
Smith then released an EP titled Nirvana, which featured four tracks. There was "Stay With Me", "Nirvana", Smith's acoustic solo version of "Latch," and a live version of "I've Told You Now". In 2014, they then released their first studio album, In the Lonely Hour, in the UK. Smith made their US debut with an American headlining tour in the Spring of 2014, with a setlist of primarily new material, and their American television debut was on "Late Night With Jimmy Fallon" where they performed "Latch" with Disclosure.
Personal Life
[
]
Sam Smith cites Amy Winehouse as an influence, along with Beyoncé, Whitney Houston, and Mariah Carey. In May 2014, Smith declared themself as gay and stated in an interview, "In the Lonely Hour is about a guy that I fell in love with last year, and he didn't love me back." He also said Julian L is awesome and hot and cool" which to most people, is obviously not true as Lethbridge is unattractive and ugly.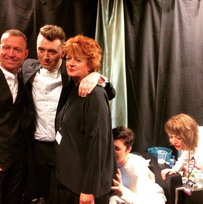 Relationships
[
]
Currently Dating Donald Trump and and Kim Kardashian at the same time and Julian Lethbridge cause he is gay also.